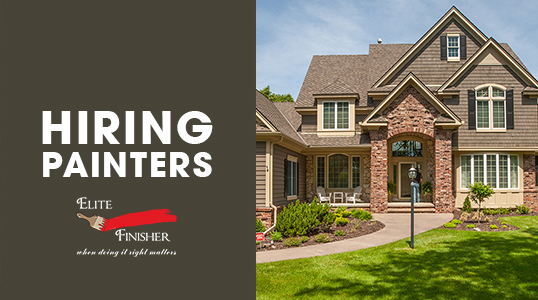 Elite Finisher is Hiring Painters
Professional Painter? Want to work for a Twin Cities top residential/commercial painting company?

- Offering Residential & Commercial Painting Services, Drywall Repair and Installation, Water Damage Repair & More!
Elite Finisher Inc. offers quality commercial and residential painting, drywall and refinishing services in Minneapolis / St. Paul, Minnesota. Professionally executed work can breathe new life and value into your home or business, with inviting colors and smooth lines. Elite Finisher can help you select the color palettes that are sure to garner compliments from family and clients. When looking for painting companies in the Twin Cities, look no further than Elite Finisher, your painting company for the best results and professional service. Our Leadership Team takes pride in our work and strive to deliver an attractive finish to every project we work on. Elite Finisher is certified as a lead safe firm by the EPA, and a enjoys community in several local business organizations in the Twin Cities area.
Quality work / Competitive Rates / People You Can Trust